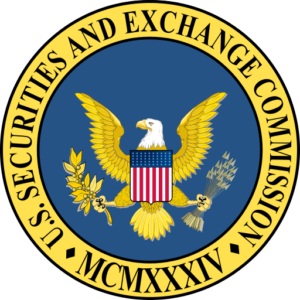 The most often cited weaknesses related to the policies and procedures, investor disclosures, advisory contract approval, and codes of ethics.
The SEC's Office of Compliance Inspections and Examinations has issued a risk alert identifying compliance issues observed in investment company examinations and observations made in connection with the money market fund and target date fund examination initiatives.
According to the risk alert, in nearly 300 fund examinations over a two-year period, the most commonly observed deficiencies and weaknesses included issues related to policies and procedures under the fund compliance rule, disclosures provided to investors, board approval of advisory contracts, and codes of ethics. Regarding money market funds and target date funds, OCIE identified problems with documentation and disclosures. Examination findings. In its examinations, OCIE found that some funds' compliance programs did not consider business activities or risks unique to the funds. Specifically, OCIE staff observed funds that did not have policies and procedures designed to prevent violations of their own investment limitations and guidelines or to ensure review of the accuracy of pricing methods and sales literature. Other funds had policies and procedures that were not followed or enforced or that failed to provide for adequate oversight of service providers, according to the risk alert. In some cases, funds failed to perform annual reviews to address the adequacy and effectiveness of their policies and procedures, OCIE states. Further, the risk alert notes that certain funds provided incomplete or potentially materially misleading information in their prospectuses, statements of information, or shareholder reports in comparison with their actual activities. Specifically, some funds did not disclose fees paid to service providers or changes to investment strategies, according to OCIE. In addition, OCIE staff observed that some fund boards may not have considered information reasonably necessary to evaluate the funds' investment advisory agreements and related fees, including profitability, economies of scale, or comparisons. Certain funds also did not adequately discuss the factors forming the basis for approval of the contracts in shareholder reports, the risk alert states.
The staff also observed funds that failed to implement, follow, and/or enforce codes of ethics and related procedures, including procedures adequate to prevent access persons from misusing material, nonpublic information. In certain instances, fund boards did not initially approve codes of ethics or were not provided accurate annual reports regarding violations and sanctions. Money market and target date funds. According to OCIE, money market funds appear to be in substantial compliance with the 2016 changes to the rules governing the funds. However, the risk alert notes, some money market funds did not include factors required to be considered when determining credit risks and eligible-security status in their credit files. In addition, certain funds failed to adequately document the updating of credit files and to maintain records to support eligible-security determinations.
Some funds also provided stress test results that did not include the required summary of significant assumptions and failed to maintain compliance policies and procedures reasonably designed to address the requirements of Investment Company Act Rule 2a-7, including, among other things, periodic board oversight, investor limitations, issuer diversification, and imposing or lifting liquidity fees or gates. OCIE also found certain instances where money market funds did not post all required information online.
Regarding target date funds, OCIE staff observed that most funds were in general compliance with the Investment Company Act but that some had incomplete disclosures in prospectuses and advertisements regarding asset allocations, glide path changes, and conflicts of interest. In addition, the risk alert notes, several funds had incomplete policies and procedures for ongoing monitoring of asset allocations and oversight of advertisements and sales literature. OCIE encourages funds to review their practices, policies, and procedures and consider improvements to their compliance programs as appropriate. © 2019 CCH Incorporated